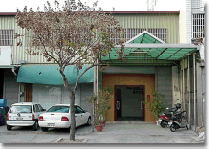 AKEE INDUSTRIAL CO., LTD. is a manufacturing Health & Beauty series products. company was established in l994. We guarantee to provide the best service to meet your needs. Besides, the staff are proud to present their best in work! You can see AKEE is a professional designing and manufacturing company.

AKEE adheres to supreme service spirit and way, offers the customer to design and produce the service integrated at the same time. We offers services of product (OEM and ODM) to related businesses. We also manufacture products in Taiwan and China.
We customers at present covers all parts of the world, no matter America, Europe, Asia and other places, develop.
We have a lot of patents such as Taiwan, China, U.S.A., Japan and other places.
AKEE understands that the Internet of Things is the future market trend, and started the development of IOT medical products to create new business opportunities for products


AKEE wishes the products designed and produced to create customer's more profits and commercial benefits. Our market covers: TV shopping, Mail order, traditional thorough fare, sales field, emporium, gift thorough fare.
AKEE has already been selling Health & Beauty products all over the world. We hope to have the opportunity to cooperate with you and help you do more business and gain better profits in the nearest future!
1995: Deal in integrated circuit business.
1996: Establish official office in Taichung city, Taiwan and deal in development,
design and production for integrated circuit and electronic products.
1997: Move to present location and start to develop and produce health products.
1998: Start to develop and produce Beauty products.
1999: Establish China office.
2000: Start to develop and produce EVA talking & musical toys.
2001: Korea KTL approved.
2002: Practice ISO9000 quality control.
2004: Move Head office.
2005: Move China office.
2008: Move office to Taiwan Changhua.
2012: Complete conventional Industries Technology Development CITD
2017: Start IOT product development
2020: Baby breathing products pass EN60601-1 / EN60601-1-2 test (Medical CE)
2021: Obtained the Service Industry Innovation Research (SIIR) program from the Department of Commerce, Ministry of Economic Affairs